Home Décor Ideas: Holiday Season Special
This 2020 season may look quite peculiar. Outdoor events and large gatherings may be restricted, but the good news is that you can always light up your home to enjoy safely. The spirit of cheer never dies.
This year has introduced numerous easy décor ideas that are truly LIT for indoor spaces, especially one's own home-sweet-home. The best aspect is that all the ideas can be executed quickly with minimal cost, materials and co-ordinations.
Let's look at the bustling décor ideas that can make your stand out in the entire neighbourhood.
1. Bring the club vibe into your home
Neon signages are one of the most common things to spot in a bar, club or karaoke restaurant. Now, why not bring this within your home space?
Singapore homes are welcoming this fresh trend of vibrant, custom neon signages. This is mainly because neon lights influence the mood and energy in any space. Through their 'pop light' feature, they can change the face of your living room or bedroom. Your scrabble game will feel totally different in this sort of vibrant ambience.
It's working its charm amongst adults as well as kids. While kids prefer characters in their neon signage, adults tend to incline towards quotes or movie dialogues. One neon signage in any one area of the home is enough to make your home stand out from the rest!
Depending on your style, you can opt for a neon signage of a movie quote, a quirky cartoon character or even Santa. Check out a myriad of other interesting ways in which Neonlife makes the perfect neon signages, keeping them vibrantly joyful and mood-enhancing.
2. Experiment with black & white accents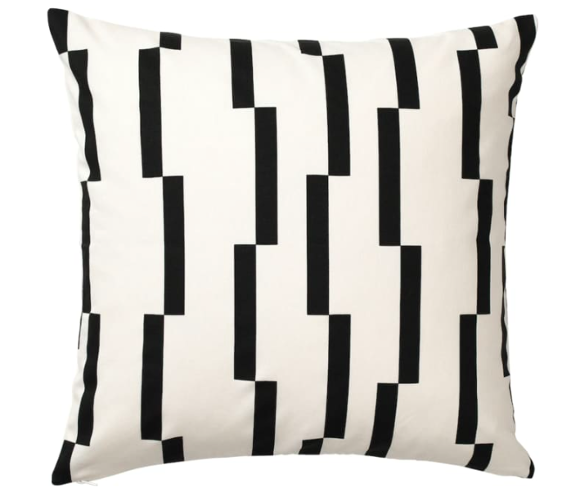 Black & white accents are back. If the right one is selected, it can be quite timeless. It's important to not pick anything too loud or heavy as it will go out of style in the next few months.
Here are a few black & white accents that can stay eternally elegant.
· White woven rugs with a slight element of the (black-coloured) design can never go out of fashion.
· It's a good move to change your covers once in a year – white cushions covers with geometrically-stitched black lines.
· If you're going all out to buy furniture pieces, then ensure that they are minimalistic in design and not too heavy. Black & white furniture – when minimalistic – always looks elegant.
· Lastly, Black & white shower curtains are simply 'heavenly'! We wouldn't lie- they change the showering experience for the better.
3. Minimalist green hangings
It is pretty natural to feel cramped up or low by staying indoors for long periods of time. But, in times like these, it is more important to stay safe and upbeat. One needs to work up the 'green magic'.
What is that?
You must be aware that walking on grass or seeing 'greens' holds positive health and mood benefits. Hanging greens in a minimalistic fashion can not only decorate but uplift the mood. Bordering a window sill or balcony door with any plant of your choice can brighten up the entire living area. You can curl a green hanging around a hall column or even table legs.
Ensure to maintain a colour contrast between the walls and the hanging. If your walls are darker, then lighter greens will stand out more.
4. Easy, DIY ornament hangings
Who says that one always needs to stick to tradition?
This season is all about innovation and experimentation.
Instead of sticking to ornament hangings found in just about every house, this year can get creative. You can scan your drawers and wardrobes to find light-weight objects that can work as ornaments.
Here are some quirky ideas:
· Head to your jewellery drawer. Use your dreamcatcher-shaped earrings as ornament hangings for the balcony.
· Fill up an empty plastic jar with confetti and write a fun quote on it through alphabet stickers. Hang this with the help of a ribbon. (It wouldn't be very difficult to make a small plastic hole into the lid using a heated knife.)
· Get your kids involved in the holiday decorations. Hanging your colourful crayons in a symmetry is also quite unique and quirky.
You deserve to have fun in your own way during the festivities. Don't be afraid to go too 'whacky'! No one is judging you so dig into those drawers right away.
5. Seasonal wreaths as table centrepieces
This year, you can make the wreath to work in multi-purpose and eye-catching ways. It can serve as a beautiful table centrepiece to hold your candles or tea kettle.
These can also adorn your tray. Just stick a tray onto the base of your wreath and there you go – a unique tray that will make guests go gaga!
At Neonlife.store, we understand how décor can enhance moods and spaces. We've customised unique and wonderful neon signs for our clients across walks of life from major hotel chains to F&B outlets, homes, weddings, fitness centres, and corporate offices. We are a team of skilled designers and LED neon craftsmen that keep the craft creative and original. We ensure to keep the process hassle-free for you through a three-step process. We'll be glad to craft the perfect, relevant neon sign that caters in the best look and right mood. Feel free to reach out to the Neon Life Team at +65 90888270/ hello@neonlife.store.